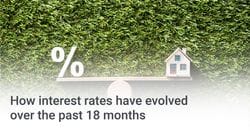 The latest Reserve Bank of Australia (RBA) data has shown the impact the RBA's cash rate rises have had on the mortgage market. The key is to compare average interest rates for all outstanding loans in April 2022 – the month before the first rate rise – and August 2023 – the most recent month for which we h...
Read More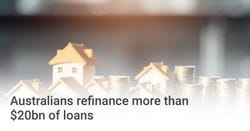 With lots of people coming off fixed rates right now, it's no surprise that an enormous amount of refinancing is occurring, as borrowers look to switch to lower-rate loans. The latest Australian Bureau of Statistics (ABS) data has revealed that borrowers did $20.60 billion of refinancing in August – which was 3.9% lower than...
Read More

Adding Further Building Defects to an Existing Claim On 17 April 2023, the New South Wales Court of Appeal in the case of Parkview Constructions Pty Ltd v The Owners – Strata Plan No. 90018 (Parkview), confirmed that an owners corporation can add new defects to an existing claim if the statutory warranty period in the Home Build...
Read More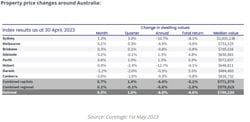 The facts: The combined value of residential real estate in Australia rose to $9.4 trillion at the end of March, from $9.3 trillion in the previous month. Dwelling values in Australia are -8.0% lower over the past 12 months, the largest annual decline on record. Capital city home values are taking longer to sell, with median days on...
Read More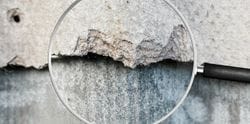 If there is asbestos at your property, or a property you manage, remember that since 14 October 2022, SafeWork NSW inspectors have been able to issue on-the-spot fines to workers who do not follow asbestos safety procedures.

For more information, including a list of licensed asbestos professionals, visit the Safe Work NSW asbestos ...
Read More