When should you modernise a lift versus replacing it? There are positives and negatives of each alternative and the existing lift equipment and site conditions would need to be assessed in order to determine the most suitable and cost-effective solution. Typical areas that need to be considered are below. Has there been any prior ...
Read More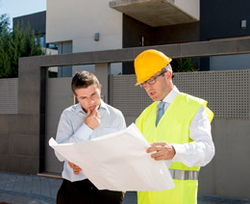 Most people have a strong misconception that engineers are far too expensive. How much does a report generally cost? What are the most common building issues you investigate? What can be done to prevent these issues? How often should owners corporations engage a professional engineer to inspect the building? ...
Read More
Are the locks Common Property?
Who's responsible for their replacement?
Do they need to be inspected?
Can the Owners Corporation defer responsibility with a by-law? There appears to be a lot of information available on what windows require window restrictors, what date they must be installed by and who is responsible for install...
Read More
What is required for submitting an Annual Fire Safety Statement can often be very confusing. Often contractors will capitalise on this confusion and suggest that unnecessary works be completed so that they can provide you with a copy of your annual fire safety statement. Hopefully the below listed information provides a little more clarit...
Read More
Defect management can be a difficult process and there is often a great deal of confusion in ascertaining what is and what isn't a defect. To assist you we have attached a guide to the NSW Standards and Tolerances. We have summarised some common issues for your convenience. There are several other defects listed in the document wh...
Read More